Sue says it is the light that inspires her to paint!  She wants  those who view her art  to feel the
same  excitement she feels when she "spots an old building, a beautiful landscape
or foggy coastal morning'".
You can find Sue's beautiful paintings, and if you are lucky Sue herself, painting at the Studios On the Park, downtown Paso Robles.
My personal favorites are Sue's paintings of the central coast and surrounds. If you are interested in any of the paintings you see here go to:  http://pasoroblesart.org/home where you will find a link to Sue's available paintings and how to contact her.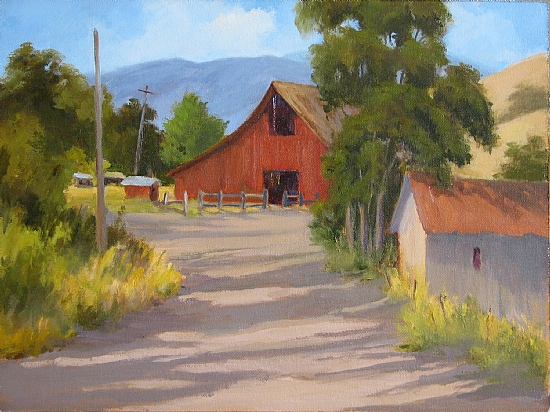 afternoon shadows 12 x 16 Sue Johnson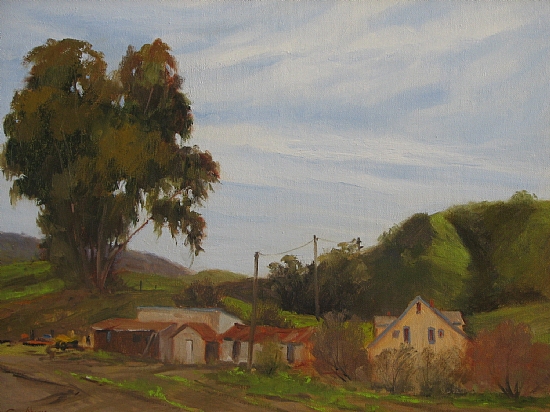 farming 18 x 24 Sue Johnson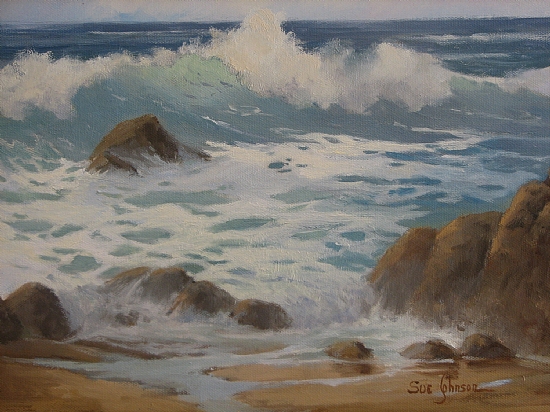 morning surf 11 x 14
barn at Halter Ranch 9 x 12 (sold)
the estuary 11 x 14 (sold)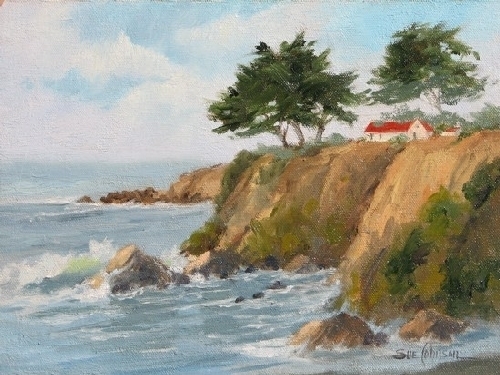 You can also find Sue's paintings here:
Allied Arts Association
artistsofcambria.com
1350 Main St
Cambria CA 93428

Studios on the Park
1130 Pine St.
Paso Robles CA
Cambria Art & Wine Festival
Location: Cambria Village & Vets Hall
Event Dates: 1/27/2012 - 1/29/2012